Go Back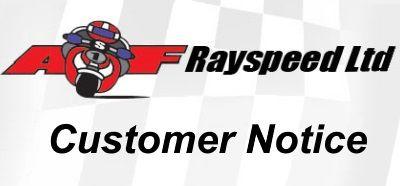 customer notice 25/06/2020
NEW SCOOTERS FOR SALE
The way we bring in our scooters has now changed, they come through in parts and are assembled on site here at AF Rayspeed. This enables us to offer our scooters now in 3 ways:
1) The body work items sold in parts (not made up) Ideal for people who have everything they need and just want to renew all body work only. £2,600 parts only
2) If you want the scooter built up (without an engine included) great if you want a new scooter but want to keep your engine that you have. Approx £4,300
3) If you want the scooter built up and an engine supplied to your individual spec. These would start at approx £6,700 for a std spec, full prices would be given when the engine spec is discussed and agreed.
For further information on any of the options please call between 5pm and 6pm any day that we are open.
*****Note***** Due to the current Covid 19 restrictions we only have Ben here 2 days a week (Thursday and Saturday) and he will take the 5pm – 6pm enquiries on those days. Thank you
Latest News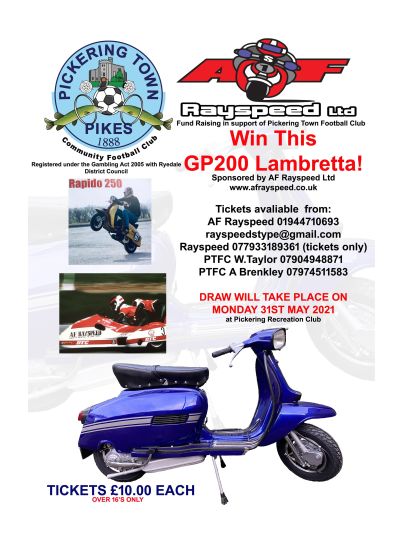 12-12-2020
AF Rayspeed are supporting Pickering Town FC with their raffle of a blue GP 200.…
Read more >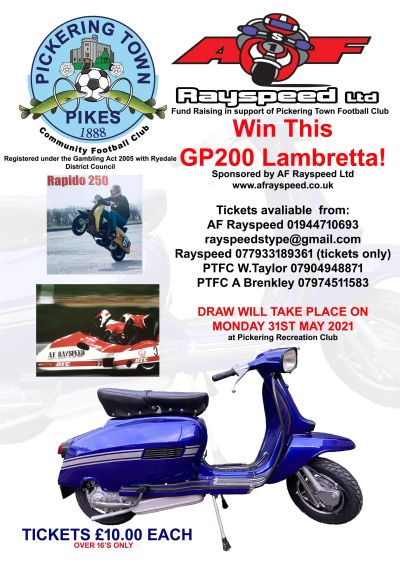 21-01-2021
RAFFLE SCOOTER UPDATE The raffle was due to take place on the 31st May 2021 at…
Read more >