Go Back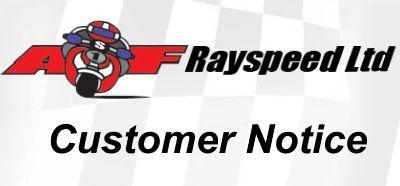 CUSTOMER NOTICE 23/05/2018
Rayspeed Ltd. T/A Arthur Francis Service
SALES • SERVICE • REPAIRS • CUSTOMISING • TUNING
Five Acres • East Heslerton • Nr. Malton • North Yorkshire • YO17 8EN.
Tel: (01944) 710693 • Fax: (01944) 710081 • Email: rayspeedstype@gmail.com • Web Site: www.afrayspeed.co.uk
Closed Sunday & Monday
22nd May 2018
Customer Notice
General Data Protection Regulation
Dear Customer,
You may have heard of the new General Data Protection Regulation (GDPR) this comes into effect on the 25th May 2018. These new regulations relate to the way in which we process and store your personal information.
When you contact us to place an order, request information or further response from us, we will need to obtain personal data from you, this will be in the form of one or more of the following: contact telephone number, email, address for delivery and payment details. This will enable us to have a point of contact with you or just to enable us to process an order and arrange delivery. Your information is used to create a customer file on our computerised system which enables us to retrieve previous orders or workshop information. We do not keep payment details on our computerised system unless you give us permission to do so.
Once your order is processed your details, Name, Address, Contact telephone number and email address (if provided) are retained on our system. At the time of your order you are asked if you would like a notification from our courier either via text message or email, you do not have to use this service, and this information is only provided to the courier with your permission. We do not pass your details to any 3rd party. We do not send marketing emails.
If you do not wish for any of your details to be retained after your order is placed, please let us know at the time of your order. If you have any questions relating to this notice, please contact Karen at rayspeedstype@gmail.com.
Thank you.
Latest News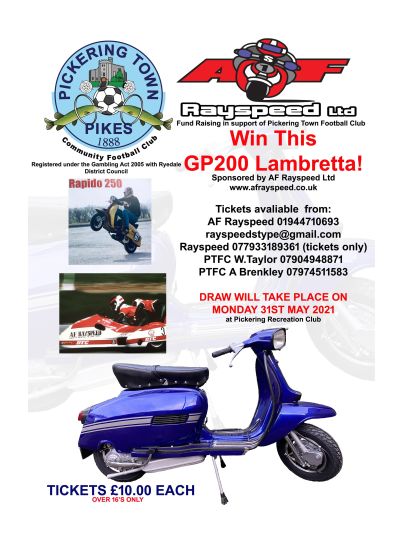 12-12-2020
AF Rayspeed are supporting Pickering Town FC with their raffle of a blue GP 200.…
Read more >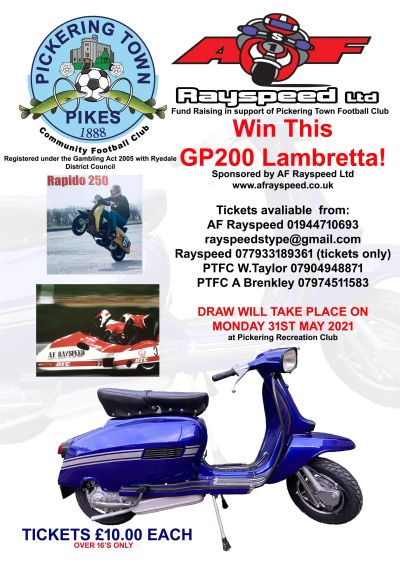 21-01-2021
RAFFLE SCOOTER UPDATE The raffle was due to take place on the 31st May 2021 at…
Read more >