Go Back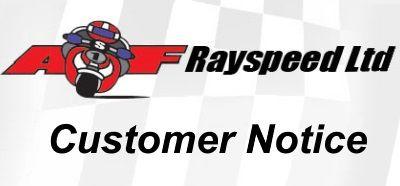 CUSTOMER NOTICE 31/07/2018
CLO5E RATIO
GEAR SELECTOR UPDATE
31ST JULY 2018
Dear Customers,
Today we have received an update from the supplier regarding the new gear selectors for the Clo5e Ratio Gearbox.
The new selectors are on the way to us, they left the supplier yesterday (Monday) with Fedex, we are hoping for a quick delivery.
Many of you have already returned your gear selectors, these will be replaced as soon as the new ones arrive.
Please, if you have not returned your gear selector send it to us and as soon as we receive it we can send out the replacement, please mark the package for the attention of Karen.
We appreciate the patience that has been shown in relation to this issue, thank you.
Latest News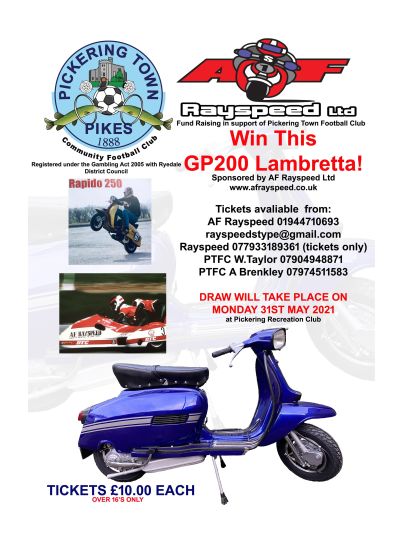 12-12-2020
AF Rayspeed are supporting Pickering Town FC with their raffle of a blue GP 200.…
Read more >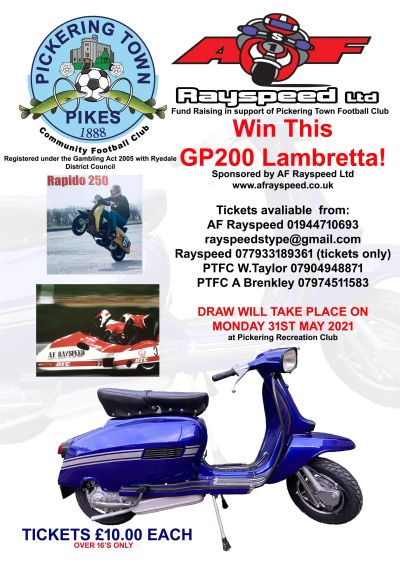 21-01-2021
RAFFLE SCOOTER UPDATE The raffle was due to take place on the 31st May 2021 at…
Read more >